This week, Tameside Housing Advice once again opened its doors to customers, having been closed during lockdown.
A permitted number of face to face appointments are now being provided with telephone appointments continuing to be offered to households who are at risk of homelessness.
The team returned to the COVID-19 secure office two weeks earlier with staff ensuring they work to the guidance to stay alert, stay safe and social distance.
PPE has been provided and numerous hand sanitizers have been made available throughout the building.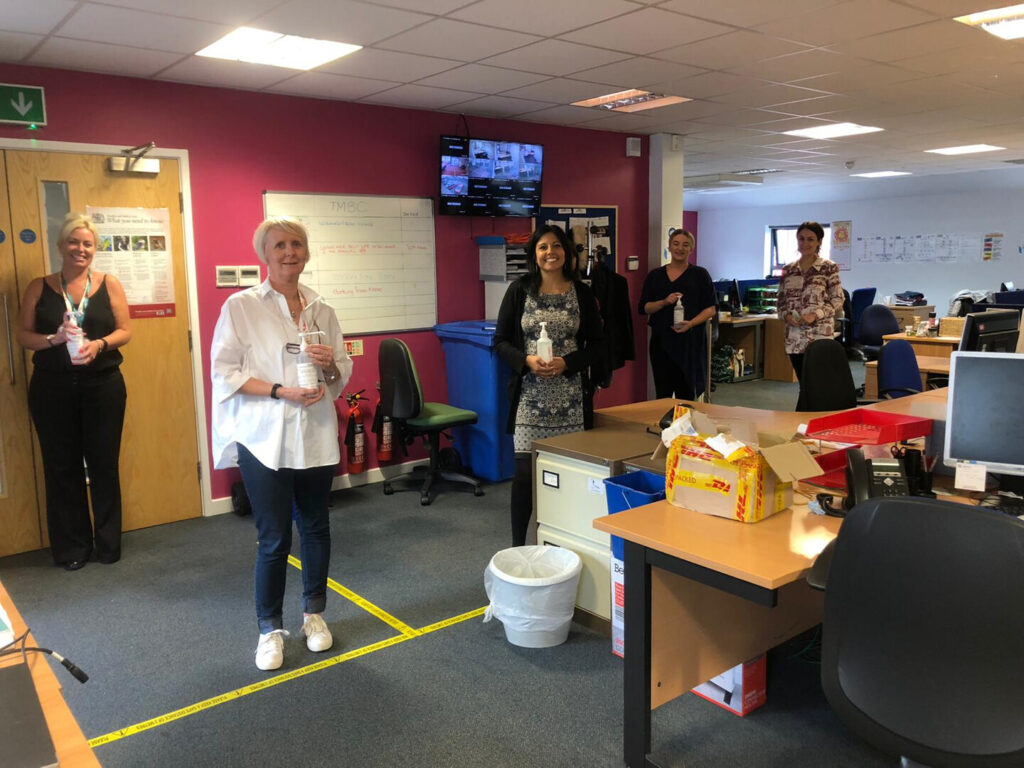 After 3 months working from home, understandably there was some anxiety about the return. However in true THA style the team embraced the challenges and settled into the new ways of working.
Tameside Housing Advice offers advice and support to people who are homeless or at risk of becoming homeless. Anyone in Tameside who finds themselves in a situation where they have nowhere to live should contact them to arrange either a telephone or face-to-face appointment to discuss the options available to them.
For more information about the service visit www.tamesidehousingadvice.org.
Welcome back Tameside Housing Advice!